If you know me well, you know that I'm an avid music listener. My Spotify account boasts over 60 playlists ranging from emotional breakup mixes to getting-ready-for-the-club empowerment "slaylists". As much as I love to dance like a fool while listening to my favorite artists, sometimes I'm just not in the mood for music. That's when I switch to podcasts.
I started listening to podcasts about two years ago and they've become integral to both my productivity and relaxation. For this post, I've compiled a list of my favorite podcasts about self-help, love and relationships, pop culture and politics. Hopefully you'll be inspired to start listening to podcasts or find a few new ones to add to your queue.
Modern Love | The New York Times
Stories about how love comes in many forms that you sometimes don't even recognize.
For all of my hopeless romantics out there, this one is for you. Modern Love features stories not only about love and romance but also about situationships, divorce, martial discord, friendship and everything in between. What I love most about this podcast is its unique format: submissions are sent in essay format and are then read by well-known actors and personalities. The nuanced language used to tell these stories shows just how much time and care the authors put into crafting their stories. The result is something deeply personal and poignant each episode. Beware if you're an easy crier; some of these stories are real tear-jerkers.
Fresh Air | Terry Gross
For a look inside the minds of some of the most interesting individuals in media.
Terry Gross is truly the best of the best: her storytelling is something that allows for a vivid picture of a life to be painted in just minutes. The thought provoking questions that she asks her guest provide the kind of depth and attention to detail that makes you feel as though your are listening in to a conversation between friends. I remember listening to Fresh Air on the radio in the kitchen of my home in Buffalo with my parents while they cooked dinner. It has always been a favorite of mine and makes me feel nostalgic every time I hear Terry Gross's voice.
2 Dope Queens | Phoebe Robinson and Jessica Williams

Hilarious anecdotes that are relatable as hell.
Phoebe and Jessica are two voices that pretty much sum up how confusing, ridiculous, hilarious and annoying it is to be a millennial and furthermore a female millennial of color. Their conversations focus on everything from relationships to race, and politics to pop culture. Although they sometimes delve into heavier topics, their undeniable humor keeps things as light as possible.
Small Doses | Amanda Seales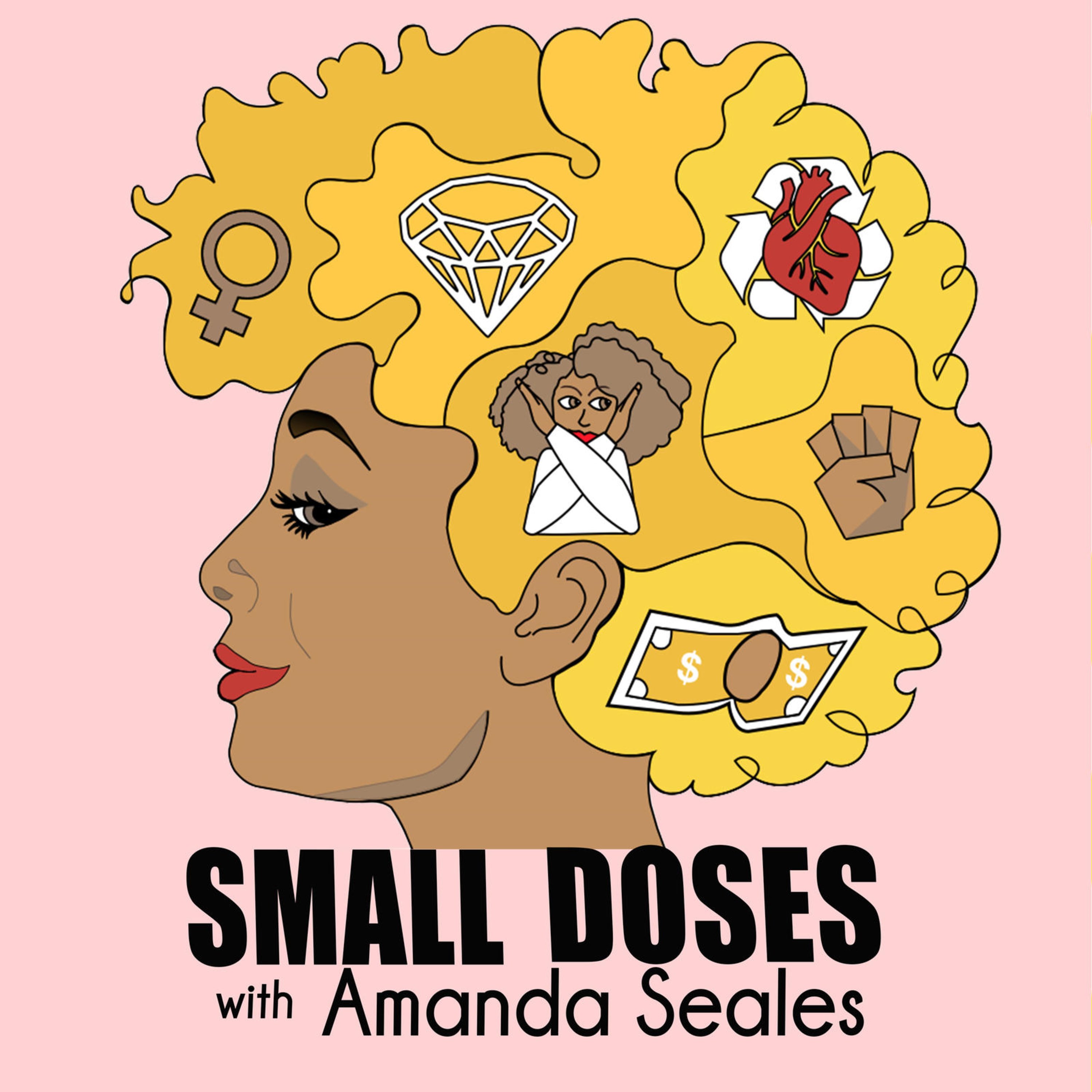 Self-help and comedy blended seamlessly.
I found this podcast because I'm a huge fan of Issa Rae's HBO hit TV series, Insecure. On the show, Amanda Seales plays Issa's friend Tiffany Du Bois, a bougie mother-to-be with a knack for reading people for filth. She brings this same tough-love persona to her podcast as well as her comedic background from her career in standup. I always have to listen to this podcast when I'm at home because it makes me laugh like a cray person. Amanda Seales spills the tea in the most clear-cut and informational way possible. She's the all-knowing Auntie you wish you had.
Couples Therapy | Casey Neistat and Candice Pool
Marital dysfunction and unconditional love at its finest.
I started watching Casey Neistat vlogs back in high school and immediately feel in love with his charisma, adventure-seeking attitude and daredevil personality. Although Casey has always been the epitome of the entrepreneur who doesn't give a f*** about traditional notions of success, it's his wife Candice Pool who truly exudes that unparalleled level of confidence. She's a business owner, mother and certified badass. Not to mention, she totally steals the show with her dry humor and sarcastic shade.
I hope you guys enjoyed this post. I will be updating my favorites throughout the year so stay turned for more recommendations. Please comment down below some of your favorite podcasts so we can start a community of listeners!